Making A Scene
Grady Carlson is one of 34 Minnesota-based artists that were chosen to create artwork for the Viking's new home in the US Bank Stadium.
Artwork installed in July of 2016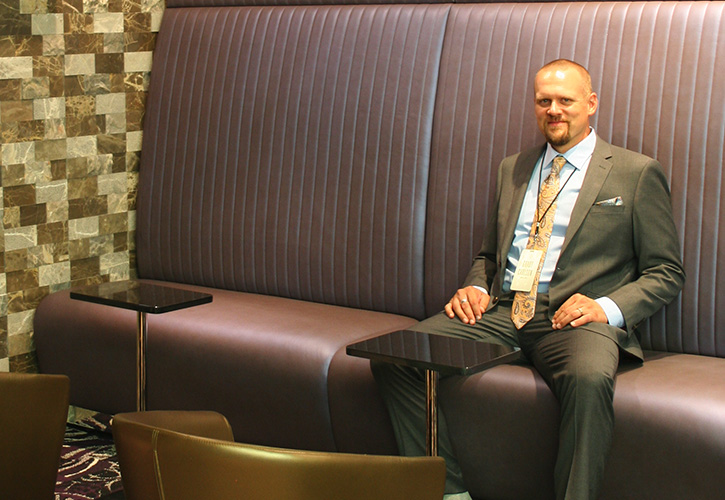 "As a lifelong Minnesotan and Vikings fan, I was excited to hear that I was one of forty-nine artists selected from more than 1,100 applicants to create original, museum-quality art for the newly constructed US Bank Stadium.
Growing up, I spent many happy hours playing with my action figures of Keith Millard, Chris Doleman, Steve Jordan, Tommy Kramer, and Anthony Carter. I will never forget receiving a signed Anthony Carter card in the mail when I was ten years old.
I have always been proud to call Minnesota home.
With the three elevator paintings I created in 2015/2016 for the stadium, I took a contemporary approach while maintaining the integrity of these beautiful and historical structures. The hard edges of the elevators and the way natural light interacts with the variety of shapes creates a metropolitan/industrial feel to the minimalistic buildings being represented. The three elevators were chosen to represent an important part of the culture and history of the great state of Minnesota."
"Art and sports are about drama and excitement and the Vikings collection will reflect that."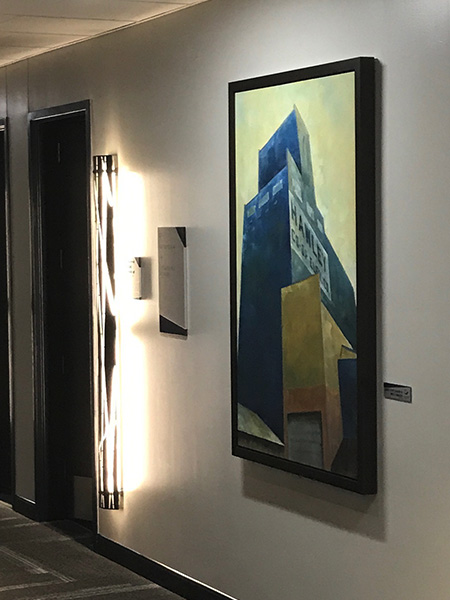 Hawley Co-Op Elev. Co., Hawley, MN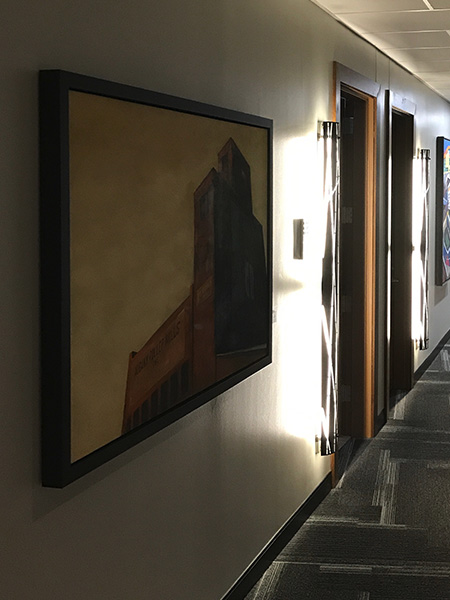 Albany Roller Mills Inc./Hubbard Phase Feeding, Albany, MN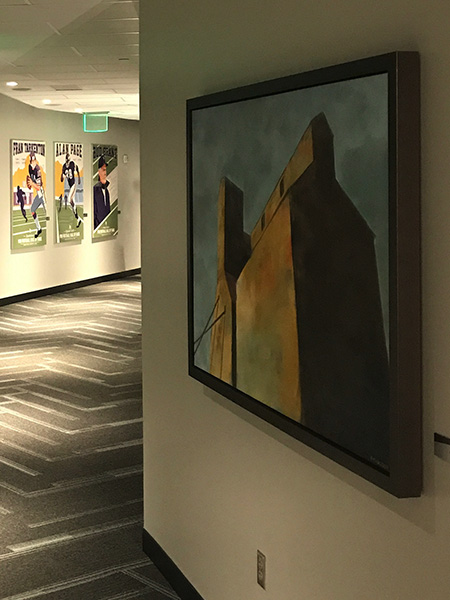 Farmers Union Grain Terminal Association, Fergus Falls, MN